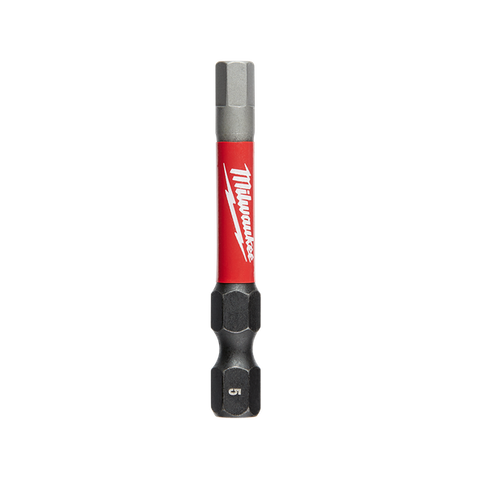 MIL HEX 5MM
Description
Our SHOCKWAVE Impact Driver Bits are engineered to be the most durable, best fitting driver bits from MILWAUKEE.

The WEAR GUARD TIP delivers increased wear resistance which protects your impact bit's fit over the life of the bit. The SHOCK ZONE is optimised for each tip type and length of driver bit in the set to absorb peak torque and prevent breaking. The driver bits have CUSTOM ALLOY76 for a customised steel and heat treatment per tip type to extend the life of your driver bits, providing up to 50X life versus other impact driver bits.

Our MILWAUKEE SHOCKWAVE driver bits are built to provide you with extreme durability for the most demanding applications.